What is an artist's muse?
Oxford/Google defines MUSE as a person or personified force who is the source of inspiration for a creative artist.
For me, in most of my personal projects, I have these ghost and stories as personified muses, but it's still an ethereal inspiration. And I am always looking for people to help me bring it to form.
How to become my muse?
You can inspire an artist in so many ways, it is not easy to explain how and why something (or someone) inspires us. I find stories a great source of inspiration, because that's what we all are in the end. 
Prose
If you're interested in helping me out, I encourage you to share your stories. From the masterful to the mundane, I would love to hear them all. You can email me or meet me over tea/coffee.
Pose
Another way to inspire is through form, I am a visual artist after all. And I am always looking for models who are interested in the macabre.  But if you are kind enough to volunteer as a model for my projects, this is what you should know beforehand: 
Most of my works are about representing emotional darkness. It's not glamourous.
I'm not a photographer. I prefer taking pictures from my phone as it's so much easier for me to handle, since I use references for limited and specific information.
Because I use references for specific information, you may or may not even look like you in the final artwork. You don't have to dress up, but if you are into that, please feel free!
It's not paid, but I'd send you a singed print of the artwork you contributed to.
It's ridiculously awesome!
I'd like to believe most of us don't get a chance to be a ghost, well, not as long as we're alive. And I would love to give anyone that chance, if they are interested, of course.
My process
I'd like to brag that I am an oil painter, but these days most of my work is limited to the digital media. Mainly because I haven't figured out a way to paint in my tiny little flat, and couldn't find any studio space for cheap in Mumbai.
So anyway, let's focus on the digital here. Here is an example to give you a clear idea how I might use a reference. These images are a part of my current passion project, Chāyā. And if you're interested in volunteering for that, this should give you a good understanding of how your references will be used.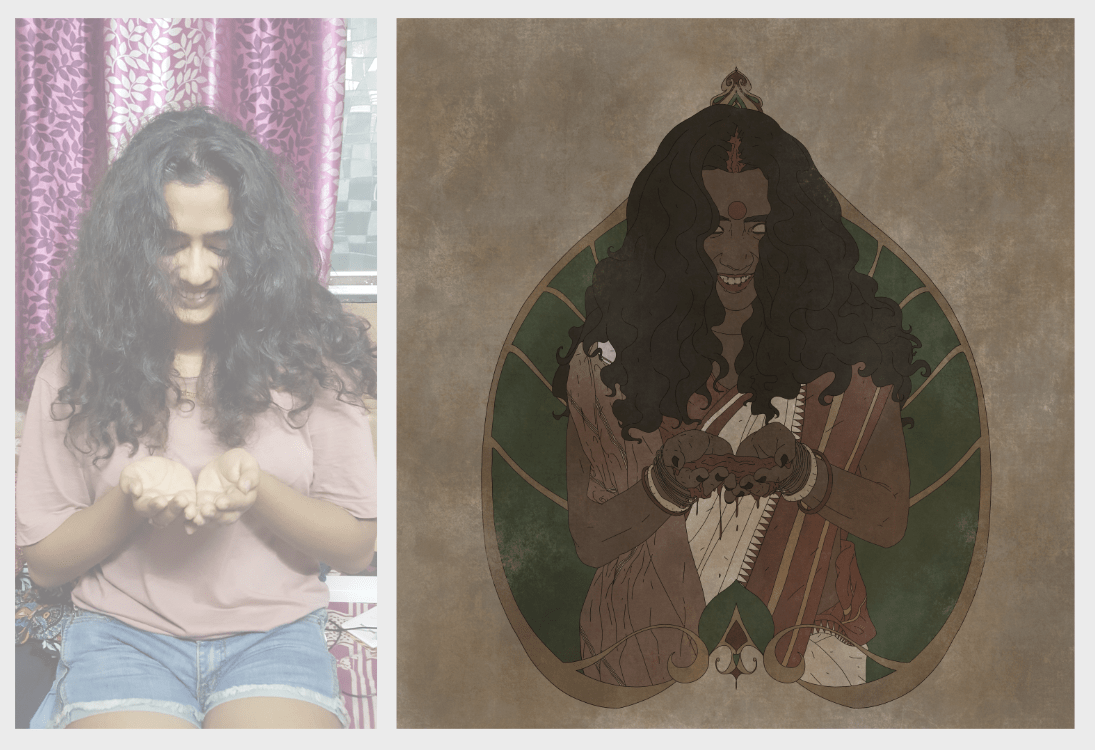 If you're still interested, let's plan a meet.

Let's connect
Mumbai: This is where I am right now. So if you're in Mumbai and interested in this collaboration, please let me know, and we can work out the details.
Pune: If you are in Pune, let me know. I can design a trip to the city accordingly.
Delhi/NCR: I will most likely be in city in February. So if you are in or around the capital and wish to collaborate, we can plan something in advance. 
Kolkata: Soon. 
Email me at: Muse@grimoeuvre.com
Phone: 8006641615 (I prefer texts, if it's okay.)